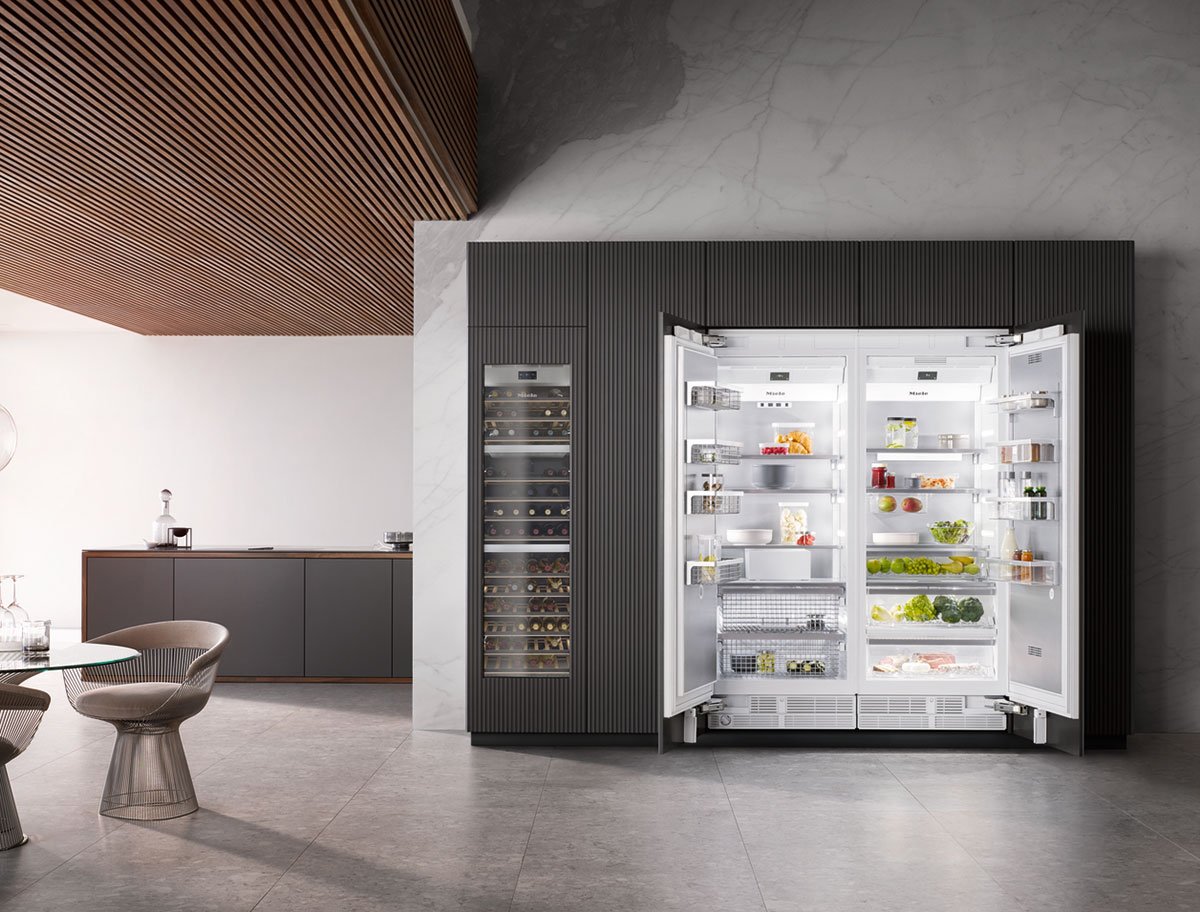 The Miele refrigeration range has been specifically created to be the optimum in performance, innovation and durability, with a sleek design to fit your daily lifestyle. Every Miele refrigeration product has a list of features to create the perfect environment for your food and beverages, without sacrificing their natural taste and freshness.
Miele offers a variety of refrigeration models that are equipped with state-of-the-art technology and unique features. Every appliance was specifically designed to meet its purpose and to meet the highest of demands in terms of quality and durable functionality. One can immediately recognize the signature Miele design – premium materials and consistently clean lines.
|
La gamme de réfrigérateurs Miele a été spécialement conçue pour offrir des performances, une innovation et une durabilité optimales, avec un design élégant qui s'adapte à votre style de vie quotidien. Chaque produit de réfrigération Miele possède une liste de caractéristiques permettant de créer l'environnement parfait pour vos aliments et pour vos boissons, sans sacrifier leur goût naturel et leur fraîcheur.
Miele offre une variété de modèles de réfrigération qui sont équipés d'une technologie de pointe et de caractéristiques uniques. Chaque appareil a été spécifiquement conçu pour répondre à son objectif et satisfaire les exigences les plus élevées en termes de qualité et de fonctionnalité durable. On reconnaît immédiatement la signature du design Miele - des matériaux de qualité supérieure et des lignes toujours épurées.