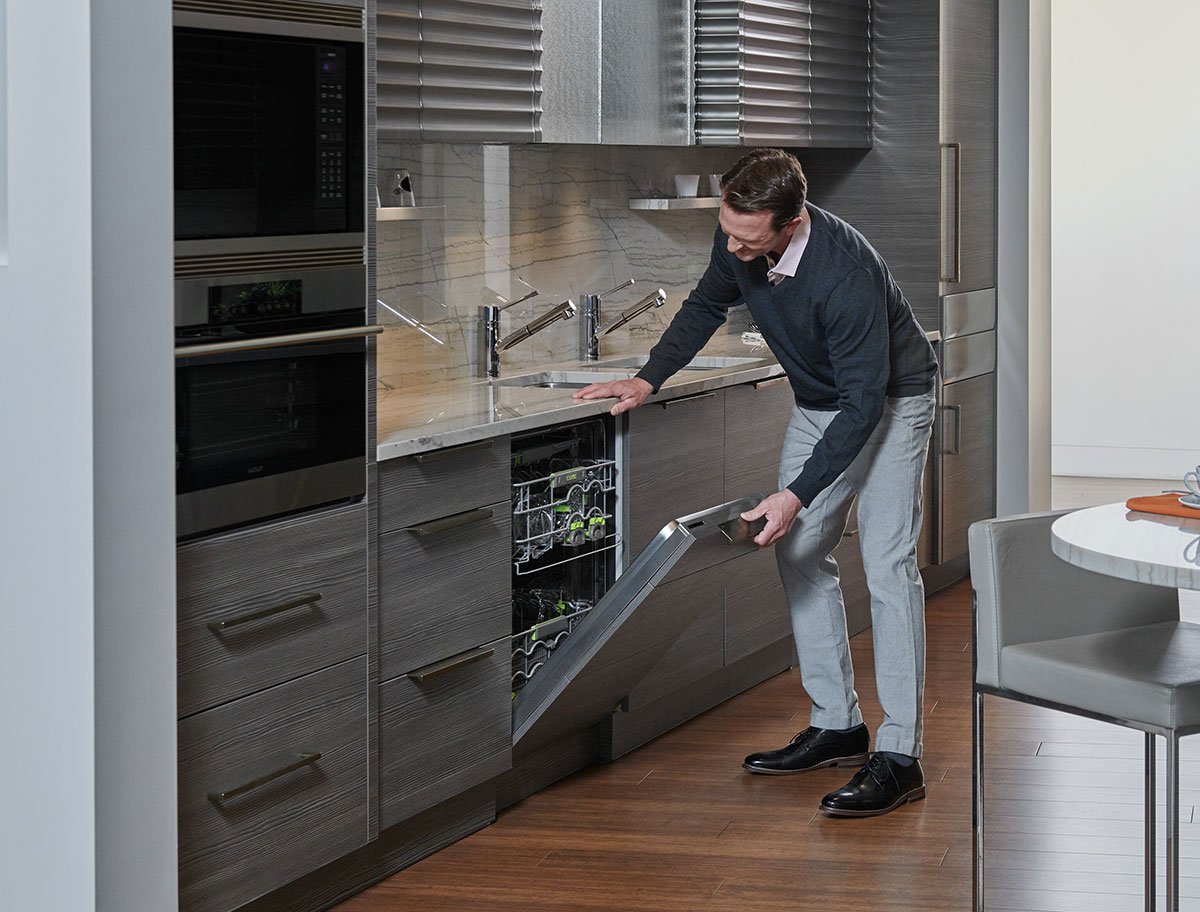 SETTING A NEW STANDARD The dishwasher may be the hardest-working appliance in the kitchen, so it should be the most durable. Cove dishwashers are crafted with premium-grade materials and the warranty is second-to-none.
SPOTLESS & SPARKLING With a vast array of custom wash and dry options and an infinitely adjustable interior, Cove dishwashers ensure that every dish and utensil emerge from the dishwasher spotlessly clean and dry.
SMARTER, INSIDE AND OUT Custom handles, custom cabinetry, custom interior configurations; Cove is crafted to be a flexible, reliable partner that never competes with the design style of the room, or the needs of the owner.
|
FIXER UNE NOUVELLE NORME Le lave-vaisselle est peut-être l'appareil le plus sollicité de la cuisine, il doit donc être le plus durable. Les lave-vaisselles Cove sont fabriqués avec des matériaux de première qualité et leur garantie est inégalable.
IMPECCABLE ET ÉTINCELANT Avec une vaste gamme d'options de lavage et de séchage personnalisées et un intérieur réglable à l'infini, les lave-vaisselles Cove garantissent la propreté et le parfait séchage de chaque plat et de tous les ustensiles qui sortent du lave-vaisselle.
PLUS INTELLIGENT, À L'INTÉRIEUR ET À L'EXTÉRIEUR Poignées, armoires et configurations intérieures personnalisées : Cove est conçu pour être un partenaire flexible et fiable qui n'entre jamais en concurrence avec le style de la pièce ou les besoins du propriétaire.